We just paid $2,000 US dollars for an oxygen concentrator. And yesterday we spent 3,200 soles ($879) for a tank of oxygen in Lima. Together, that total amount is more than the average Peruvian makes in an entire year. Because of your support, we could do what would have been impossible.
Trust me, I was prepared to pay even more after what I witnessed two nights ago. I was glued to my phone as Jason searched for help, anxiously awaiting updates and praying for peace in the middle of a lot of chaos. While most people at the Hope House have weathered this COVID storm pretty well, we have one very sick person, Juan Carlos. He is loved by all, and the kids are especially fond of who they see as their "abuelo."
Jason and a few faithful friends spent 6 hours trying to find a hospital on Thursday evening. They knew that at age 73, Juan Carlos needed more than they could offer him.
So at 6 pm they went to a nearby hospital. There were 14 other people in line ahead of them waiting for oxygen. Juan Carlos' oxygen level was at 74. They didn't have time to wait so they drove to another hospital — and another seven hospitals after that.
They spent six hours driving around Lima to find a hospital that could help — they stopped at two public and seven private hospitals. Each one said the same thing — no beds and no oxygen. From what I saw in pictures and updates, COVID has turned hospitals in Lima into war zones.
There were lines of people everywhere, waiting for some form of care. Families spending their entire life savings to bring their own oxygen tanks to sick relatives waiting on the sidewalks outside, desperate to see a doctor. Even the most elite hospital in the city would not look at Juan Carlos.
Worn out and with nowhere else to go, Jason and the crew returned home around midnight on Thursday night.
Miraculously, Juan Carlos made it through the night even with his oxygen dipping into the 60's at times. Some were trying to prepare Jason and others for his passing. But Jason was full of hope. Hope is for when you can't see. Hope is believing that anything is possible. Hope brings life.
We know many have been praying. The prayers are making a difference — we are certain of that. It is the one thing we can rely on.
Yesterday morning a small ground team got on the phone starting around 8 am with one mission: find an oxygen tank. It is another miracle that they actually found one. And then an even bigger miracle happened — an oxygen concentrator arrived at the Hope House tonight.
Getting this machine is a testament to how many people are working together to make sure Juan Carlos can breathe. Oxygen shortages, chaotic hospitals, worn-out doctors and faulty infrastructure were not enough to stop our friend, Dr. Wayne, and his Lima-based organization, Health Bridges International, from getting us what we need for the long-haul. Tonight Juan Carlos' oxygen level is at 92%. It is ALL a miracle.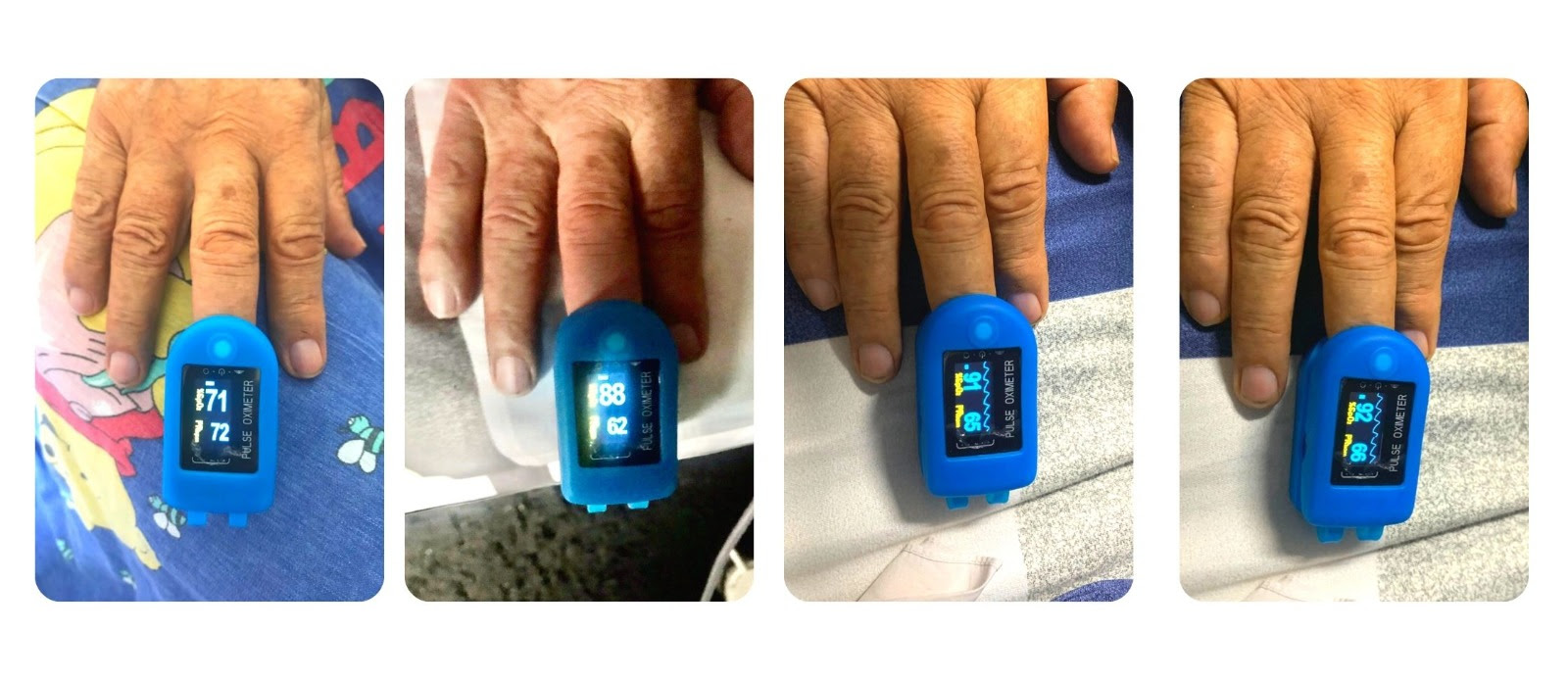 This is about more than oxygen. It is about caring for one another. Not giving up. Seeing each other's problems as our own. Being family and working together. This is the medicine we all need.
So many people do not have what Juan Carlos has.
Community is a gift. Your generosity helps support community at the Hope House in Lima. We could not do this without you. Please keep sharing our story with your friends. We have been humbled and deeply moved by the donations from old and new friends alike. Your help is literally saving a life today.
The last two weeks have felt like a thousand years, and yet like a day. It has been s-t-o-r-m-y, no doubt. But, the people have had everything they need each day. That is what matters most.
Thank you for helping Juan Carlos and so many more. We are so grateful.