True confession — I am a big fan of professional bass fishing. Well, at least one special bass fisherman — my 17-year old son, Noah. This past week was his first tournament "on his own," and it's a big deal. A really big deal for a kid who knew how to pronounce all the different kinds of baits long before he knew the alphabet. I LOVED watching him step up on that stage for the weigh-ins. It represents A LOT.
We have always told Noah that we would support him in pursuing his fishing dreams under one condition — he has to go for it. No dipping his toe in or trying the smaller tournaments first. Don't settle…go BIG…get the experience..take risks…find the money you need to do it right….fight for your dream. And here he is doing just that!
This is the same message Jason and I left with our community in Lima before we came back to Atlanta in March. Instead of settling for mediocre low-wage jobs under horrible work conditions, we urged them to GO FOR IT. Do what is in their hearts to do. Build businesses that are different and can provide a steady place of income for their families and many more to come. Finish the degree they had to put down when they made the difficult decision to leave their homes in Venezuela. Discover a new passion. Help someone else with their dream.
This is what life is about.
We don't have time to hold back or play it safe, especially in Lima, Peru, and especially right now. COVID continues to rip through South America, and new more dangerous variants are causing big global concerns for both public health and economic survival. There is no time to waste.
The needs are great and the opportunities slim for most people in Peru. But, that isn't true for our little corner of Lima. They are able to GO FOR IT because of the support– financial support from people like you and on-the-ground support from mentors, teachers, and friends.
Many have never had an opportunity to dream big dreams, and others have tightly held secret dreams once considered impossible. ALL are finding a bigger purpose in pursuing their own dreams and helping someone else with theirs.
Here are three new businesses that represent the dreams of so many:
Brothers Bakery International
Xavier, a master baker by training, bought a dough roller for roughly $5 US dollars two years ago because of the dream in his heart to one day own a bakery. At the time the idea seemed impossible. Recently displaced from Venezuela and barely able to pay rent, Xavier held onto the tool and his dream. Xavier, his brother, and his brother-in-law have signed a lease on a beautiful corner building that will open as Brothers Bakery International on May 17.
Hope House Food Carts
The informal economy is huge in Lima, and the location of our Hope House is prime for selling all kinds of food. Several residents started out with a simple food cart selling tequeños at the beginning of March. Within one day they sold all the products they had expected to sell in one week. Now they are more like a mini-mall of food carts selling tequeños, specialty hamburgers, the best fried chicken you have ever tasted and all kinds of other delicious goods. The food carts provide income for 5 people already and there is much opportunity ahead for this business.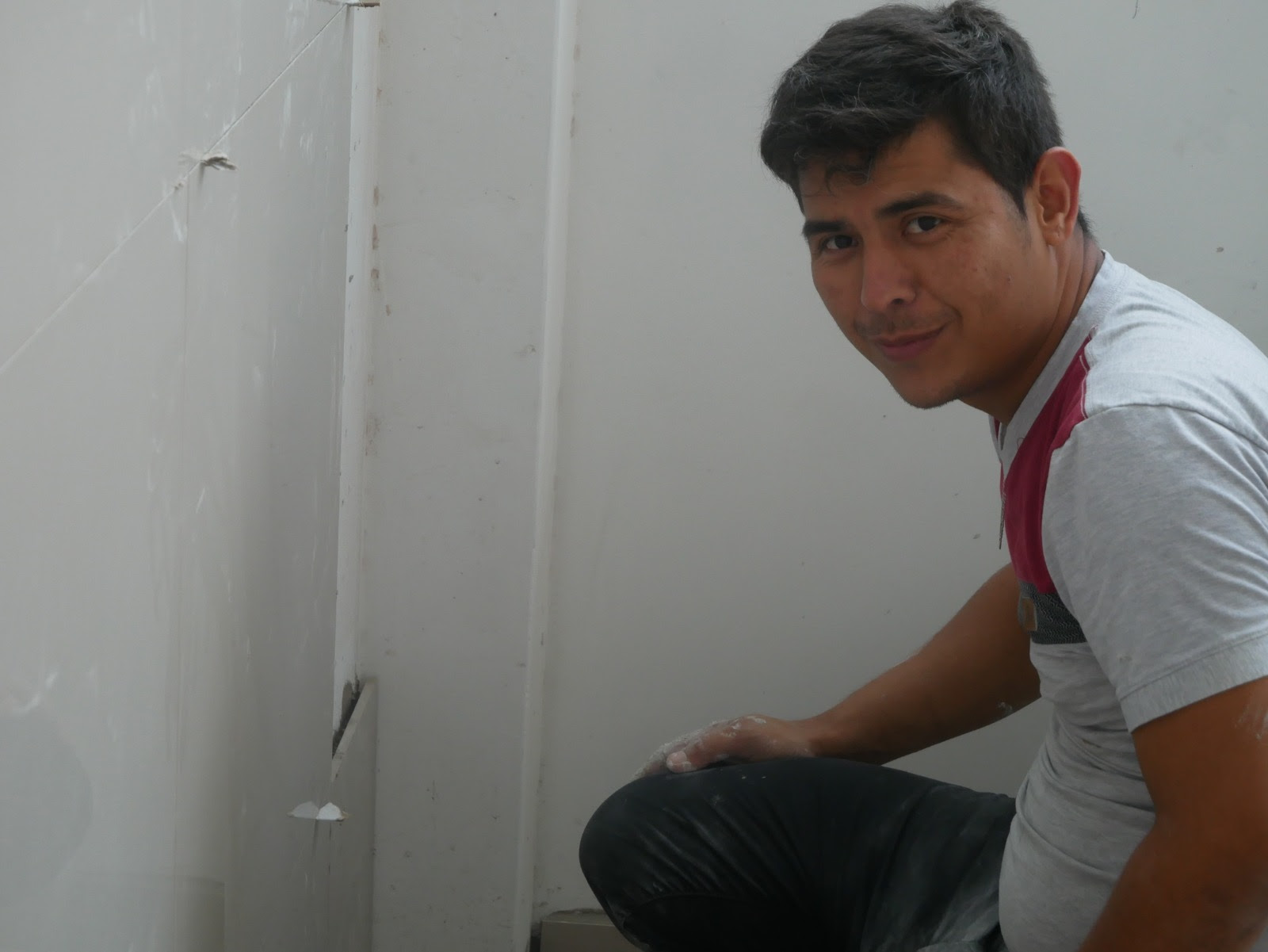 Constructora Sin Fronteras
The name means "construction without borders" and represents a multinational team of Venzuelans, Peruvians, and some North Americans, who are building a one-of-a-kind construction company. We have a team of 7 skilled construction workers who are learning to work as a team as they stay busy with all kinds of jobs. They are looking to fill a critical niche in the market for expatriates.
---
While we can all celebrate the start of three incredible businesses, there is much work ahead. Right now we are focusing on getting the bakery up and running.  This is our greatest financial need.  We have already received a generous $25,000 donation, but more is needed.  There are many things to purchase — huge mixers, an industrial sized oven, lots of fun baking tools and several not-so-fun government licenses.
We will be sharing more on social media in the days ahead about specific needs. We know we have the right people in our corner to help Brothers Bakery International open its doors AND do so much more beyond that.  Our network is incredible because it is made up of people who do want to see other people's dreams come true. We appreciate your support so much! Donate
With gratitude,
Becca Armstrong
Executive Director